Interested in learning more about us?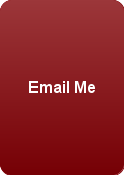 RJ & L Quarter Horses is located in the south central Missouri town of West Plains.  RJ & L Quarter Horses is owned by Rhonda Jones and Robert Leonard DVM.

RJ & L Quarter Horses has accumulated a band of brood mares with the blood lines that are producing the winning barrel horses of today.  The resident stallion Cantbullythisguy aka French Fry is the son of the leading living producer of barrel horses Frenchmans Guy.  

At the same location is Dr. Leonard's equine clinic and hospital.  The practice is limited to horses and embryo transfer.  Reproductive services for the stallion include collection and breeding, artificial insemination, shipping fresh cooled semen and semen freezing.  Services for the mares include breeding, insemination with fresh cooled or frozen semen and embryo transfer.  Brood mares, donor mares, foals, and stallions are housed at the clinic.  A recipient herd is maintained on the farm nearby.

The offspring of French Fry and the daughters of the top running stallions are here for you to see.  Stop by and sit a while and enjoy our babies with us.

RJ & L Quarter Horses

1376 CR 8490 

West Plains, MO  65775

417-257-9501 or 417-256-9235

cantbullythisguy@gmail.com